Barry Donaldson
Dip.Physio, Dip of Manipulative Therapy PhD
Barry graduated in 1983, gained a certificate of acupuncture 1984, a post graduate Diploma of Manipulative Therapy in 1989 and a PhD in post surgical management of lumbar discectomy in 2010. Barry has had extensive involvement in New Zealand Rugby from Club level through to All Black physiotherapist 1994 – 1995. Barry's main areas of clinical interest at present are in muscle balancing, spinal therapy and postural dynamics.
Sean Wilson
Dip.Physio, Dip of Manipulative Therapy
Sean graduated from Otago in 1989. Sean initially spent 18 months working at Christchurch Public Hospital before moving into the private sector. In 1997 Sean completed a post graduate Diploma of Manipulative Therapy. Sean also had three years experience working in the United Kingdom. He completed a certificate in Acupuncture in 2002. Sean has a special interest in outdoor pursuits especially mountain biking and hockey. Sean is presently studying for a post graduate certificate in vocational rehabilitation.
Devint Fakir
BPhty, PG DipHSc, MHPrac

Dev graduated from Otago University in 2003 and began working at Redwood Physio in February 2004. Between 2005 and 2009, Dev completed his Post Graduate Diploma in Musculoskeletal Physiotherapy and a Masters of Health Practice in Musculoskeletal Physiotherapy at Auckland University of Technology. In 2009, Dev moved to London and worked in private pratice before returning to Redwood Physio in September 2015. Dev has worked with hockey and rugby teams to a National level. During Dev's spare time, he enjoys going to the gym, swimming, running, biking, playing hockey, snow- boarding, and hiking.
Peter Spall
Bachelor of Physiotherapy, Bachelor of Science (Anatomy), Masters of Physiotherapy with Distinction (Endorsed in Orthopaedic Manipulative Physiotherapy)
Peter graduated from Otago in 2010. He has completed a Masters Degree with distinction endorsed in Orthopaedic Manipulative Physiotherapy at the University of Otago in 2014. His research has subsequently been published in PMR in 2016. Peter has also completed a certificate of prociency in vocational rehabilitation from Otago Polytech in 2016. He also has an interest in sports physiotherapy and was the physiotherapist for the St Bede's 1st XV in 2012, 2014,2015 and 2017 has been the physiotherapist for the Canterbury Metro under 20's and Canterbury Maori respectively.
Hamish McMillan
BHSc (Physiotherapy), BPhEd (Exercise prescription), BSc (Human nutrition)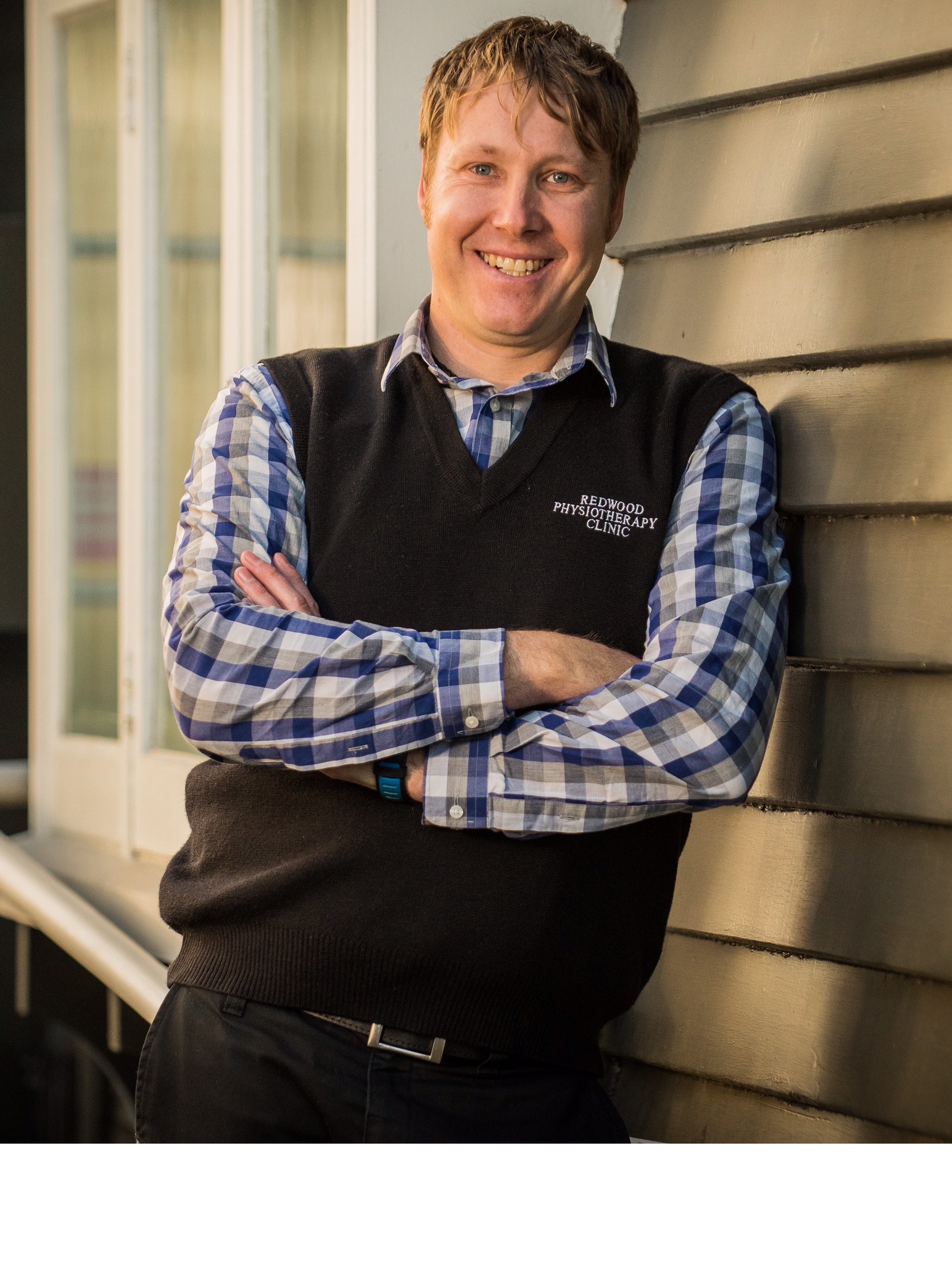 Hamish first graduated in 2004 from Otago with degrees in physical education and human nutrition. He then worked as a swimming coach in NZ and Australia. Following this he studied physiotherapy at AUT, graduating in 2012 and worked in a rural hospital in Kaitaia prior to joining the Redwood Physio team. During his time here, Hamish has completed postgraduate certificates in vocational rehabilitation and orthopaedic manual therapy. Hamish's clinical interests include rehabilitation of sporting injuries, and he is currently the physitherapist for the local Belfast division 1 rugby team.
Laura Thomas
Bachelor of Physiotherapy
Laura graduated from Otago in 2020 and has begun her first position at Redwood Physio. Throughout her studies she has volunteered as a sports medic for 2nd XV and division 2 University Rugby teams. Laura is currently undertaking the NZMPA Certificate in Orthopaedic Manual therapy. In her spare time Laura likes to spend time on outdoor walks, going to the gym and has recently returned to playing rugby after several years off.
Margaret Kneebone, Janine Cavanagh  (Practice Managers)
Margaret and Janine look after all the administrative requirements of the practice. They welcome patients on arrival and will happily assist with any enquiry or support you may require.